About Gonzalez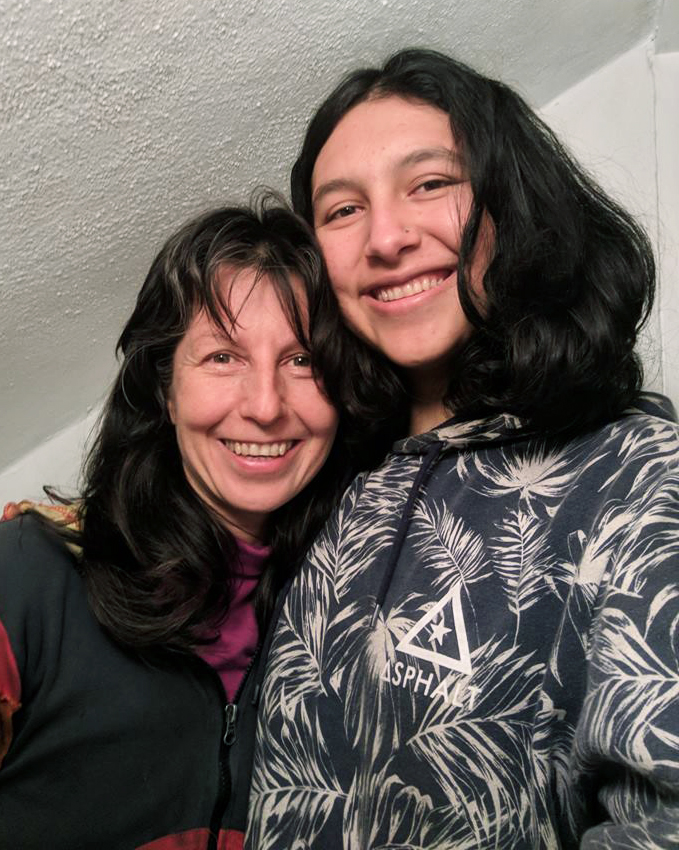 Inti Gonzalez (Right) was born Nov 22, year 2000. Gonzalez currently resides in Berkeley, California, where she has lived most of her life, with her two younger brothers and her single mother Gypsy Taub (Left). She spent most of her life homeschooled.
She is currently an active participant as a leader at YSA (Youth Spirit Artworks). One of her tasks being to make illustrations for the Street Spirit articles (A newspaper dedicated to covering homelessness and poverty). Gonzalez hopes to mainly become a musician, artist, and a physical and emotional healer in her future career.

Who's the mother of Gonzalez?
Gypsy Taub, the mother of Inti Gonzalez, is currently a Body Freedom Activist and the founder and organizer of the Jerry Garcia Family Clinic (a rehab that gears towards helping street kids in Mexico end their drug addictions).

Taub's Body Freedom Activism
Taub's Street Kids Rehab