Designer, Muralist, Musician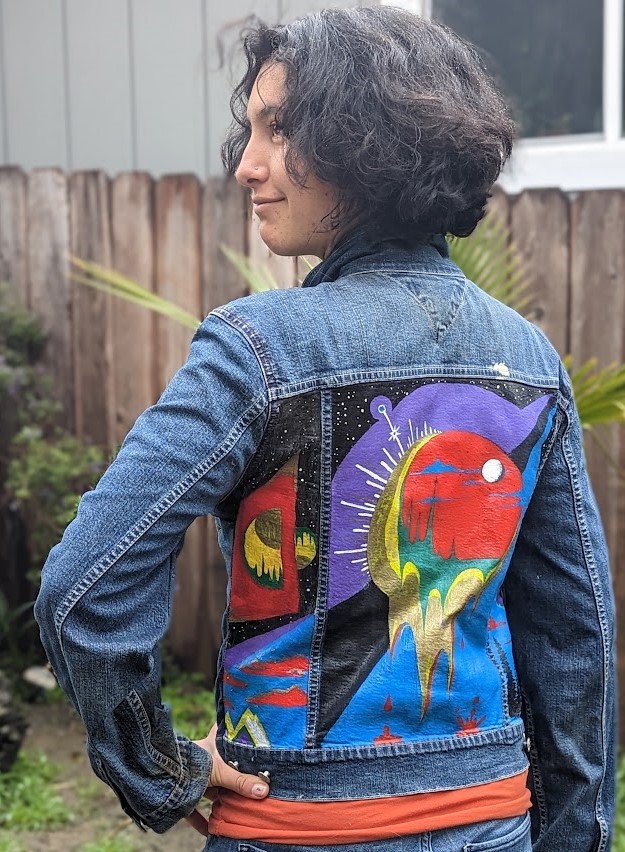 Inti Gonzalez was born Nov 22, year 2000. Gonzalez currently resides in Berkeley, California, where she has lived most of her life. She spent most of her life homeschooled.
When she was 13 she joined YSA (Youth Spirit Artworks) as an aspirant. 4 years later she became a Leader. One of her tasks being to make illustrations for the Street Spirit articles (A newspaper dedicated to covering homelessness and poverty).
After leaving YSA in 2020 she temporarily rejoined the following year to participate in their new project of building the first ever Youth Tiny House Village, located in Oakland. She mainly worked on their 1.5 acre ground mural as well as her own solo Tiny House mural.
Gonzalez is currently working for Tiny Village Spirit which will be creating what will be the second Youth Tiny House Village, located in Richmond. She is in the process of creating two more murals, a public Oakland mural and a mural for a Richmond Jobs training program. She spends most of her time studying music and hopes to eventually make that into her career. Vocals, drumming, and music production is her focus.