Tarot Card Readings
Get a Tarot Card Reading.
Your first 3 readings are Free!
These readings can be in person, over the phone, or through zoom.
Gain a better understanding about yourself, get input about your situation, use what you learned to grow and improve.
Please email IntiGonzalezArtist@gmail.com to schedule a reading.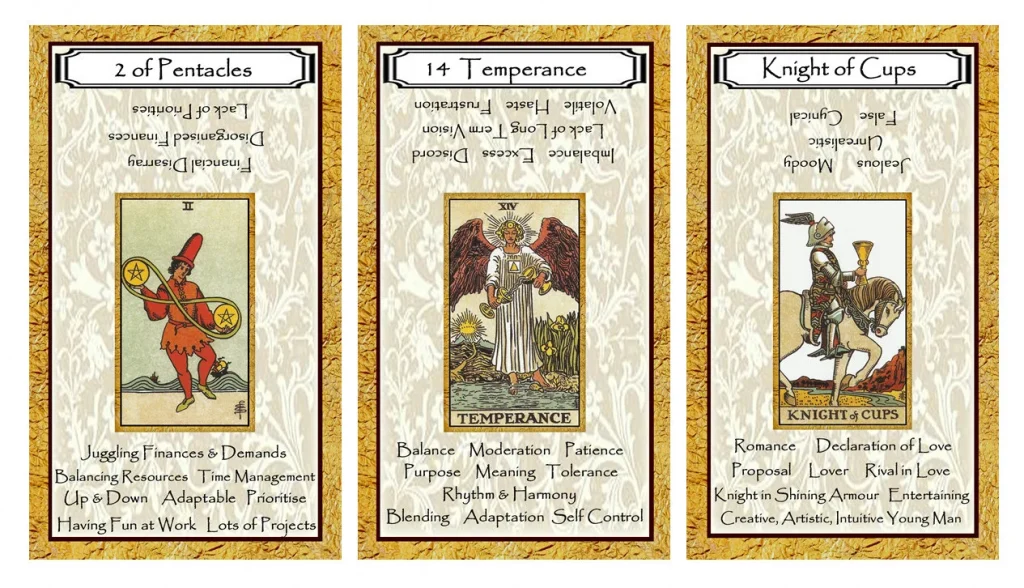 Tarot meanings
Tarot cards can have many meanings, though most of the time their core meanings stay the same. Inti Gonzalez derivers her meanings mostly from Joan Bunning's book "Learning the Tarot: A Tarot Book for Beginners".
If you have gotten a reading please refer to this page to review your cards.
Major Arcana:
Wands:


Ace of Wands
Read More
2 of Wands
Read More
3 of Wands
Read More
4 of Wands
Read More
5 of Wands
Read More
6 of Wands
Read More
7 of Wands
Read More
8 of Wands
Read More
9 of Wands
Read More
10 of Wands
Read More
Page of Wands
Read More
Knight of Wands
Read More
Queen of Wands
Read More
King of Wands
Read More

Cups:


Ace of Cups
Read More
2 of Cups
Read More
3 of Cups
Read More
4 of Cups
Read More
5 of Cups
Read More
6 of Cups
Read More
7 of Cups
Read More
8 of Cups
Read More
9 of Cups
Read More
10 of Cups
Read More
Page of Cups
Read More
Knight of Cups
Read More
Queen of Cups
Read More
King of Cups
Read More
Swords:


Ace of Swords
Read More
2 of Swords
Read More
3 of Swords
Read More
4 of Swords
Read More
5 of Swords
Read More
6 of Swords
Read More
7 of Swords
Read More
8 of Swords
Read More
9 of Swords
Read More
10 of Swords
Read More
Page of Swords
Read More
Knight of Swords
Read More
Queen of Swords
Read More
King of Swords
Read More
Pentacles:


Ace of Pentacles
Read More
2 of Pentacles
Read More
3 of Pentacles
Read More
4 of Pentacles
Read More
5 of Pentacles
Read More
6 of Pentacles
Read More
7 of Pentacles
Read More
8 of Pentacles
Read More
9 of Pentacles
Read More
10 of Pentacles
Read More
Page of Pentacles
Read More
Knight of Pentacles
Read More
Queen of Pentacles
Read More
King of Pentacles
Read More